Download Wechat Hack Tool For Android
How to Hack Wechat Account in 2019. This post teaches you to hack any WeChat account, the possible methods you can try. we never recommend you to hack someone's WeChat account.
Download Wechat Hack Tool For Android Phones
It is very important to use these tools that you understand the legal implications of undertaking WeChat password hacking.
Reasons why you Want to Hack WeChat Account
To prank your Friend
To gain your account back if your account already hacked
The below-mentioned tools can help the parents to keep a tab on whom their ward contacts or monitor any suspicious activity. Other than parents, many companies require the help of this hack tool for security purpose. So, WeChat hacker does have more than one ethical aim to serve. A tool to allow developers to flash Android builds onto recent Pixel phones and some Android development devices from their browser.
Download WeChat Dash Turbo Hack Cheat Tool 2. Run WeChat Dash Turbo Hack Cheat Tool 3. Connect your Android/iOS device to your computer using USB 4. Select witch device you using and click button connect 5. Wait while and choose what you want 6. Click Start Button and wait 1-2 minutes 7. Trend Micro researchers found that the Italian spyware company was selling RCSAndroid (Remote Control System Android), which they says, is one of the 'most professionally developed and sophisticated' pieces of Android malware a.k.a Android hacking tool they have ever seen. RCSAndroid is a sophisticated, real-world surveillance and hacking tool.
/adobe-photoshop-70-serial-key-full-version/. Use quick tools to draw images, sketches, and shaps. Color correction helps to make easy images. Paint Engine creates and edits new paintbrushes.
Here we go with some of the best methods to hack a WeChat account.
Method 1. Using WeChat Hack
Download Wechat Hack Tool For Android Tv
WeChat Hack comes first into our list. This tool lets you spy others WeChat chats, calls, messages, etc. Hikvision security code generator free download. The app is really safe to use and you can stay fully undetected from others. The tool is mainly used to Monitor children WeChat activities. You have to download the app on your PC to get started. After downloading the software, just enter the victim's username or phone number press a button and you're ready. You just want to wait a few minutes to get the result.
Available on iOS, Android, Windows and Mac operating systems, Flexispy ranks in third for reasons such as user friendliness and functionalities. Monitor all WhatsApp messages and messages from other messaging apps such as Skype, Facebook Messenger, Viber, BBM, WeChat and Line among others. Monitor and intercept phone calls. Record VoIP calls.
Wechat Apk Download
Method 2. Using iKeyMonitor
iKeyMonitor is another powerful WeChat Hacking software that lets you spy any WeChat app that installed on any iOS or Android devices. The app lets you spy keystrokes, capturing screenshots, and recording WeChat text, photos, etc.
iKeyMonitor act as a parental controlling tool. You can monitor all your children's online activities easily.
Method 3. Using mSpy
Using mSpy is another great way to hack any WeChat account. mSpy is a super popular parental control app that lets you WhatsApp, Snapchat, Facebook, WeChat, etc. You can also track your kid's Calls and SMS easily. mSpy is compatible with all Android and iOS devices. The apps come with a clean and neat interface.
Download Wechat On Android
Method 4. Using Account Hacker
Wechat Download For Pc
Account Hacker is another popular hacking tool that lets you hack a lot of social and messaging apps including WeChat. You need to download the software on your PC to get started. Unlike any other account hacking tool, Account Hacker comes with advanced technology for fast hacking. It fully protects your identity during and after an account password hack is conducted.
If you are looking for the most advanced WeChat hacking software, you can try Account Hacker.
Download Wechat Hack Tool For Android
Method 5. Using FoneMonitor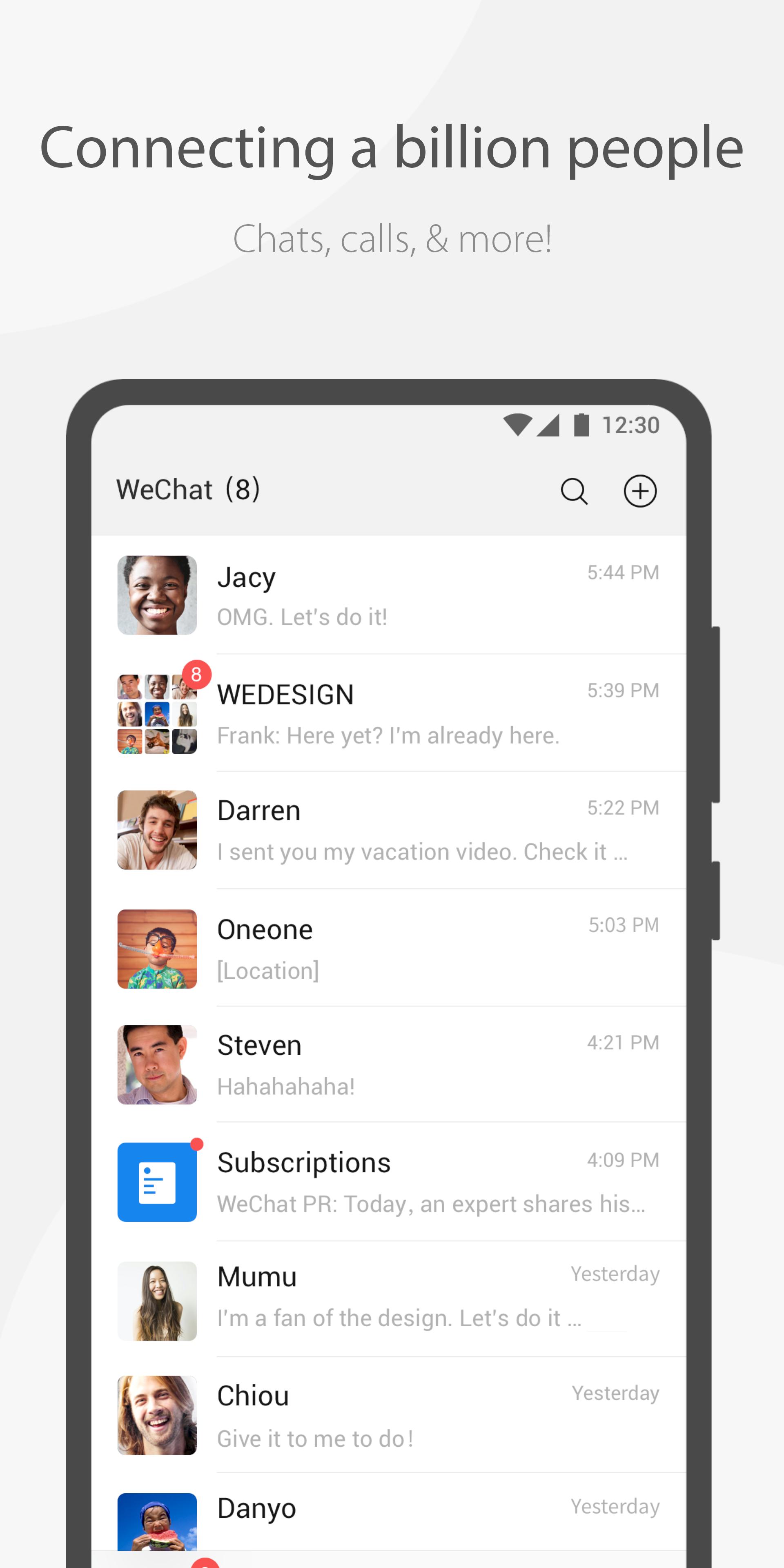 FoneMonitor comes next into our list. FoneMonitor is designed for parents to keep up to date the digital activities of their kids. You can use FoneMonitor to hack Wechat password online in few clicks. It works on both iOS and Android devices easily. You won't need to download any software's to hack WeChat with the help of FoneMonitor.
Comments are closed.